Development Update
Well, I've been in a deep-coding mindset lately and a lot of progress has been made.  It's a lot nicer looking than it used to be, and I've squished a lot of bugs. It has pretty much reached feature-parity with the stand-alone version. There's still a fair bit of spit & polish needed, and further bug stomping to do. And most importantly, it still lacks an import tool for existing CRON-O-Meter users. Once I get through those bits, I'll probably open up the site for beta testing (for any brave souls who like discovering bugs!).
Here's a sneak peak at what it's looking like today: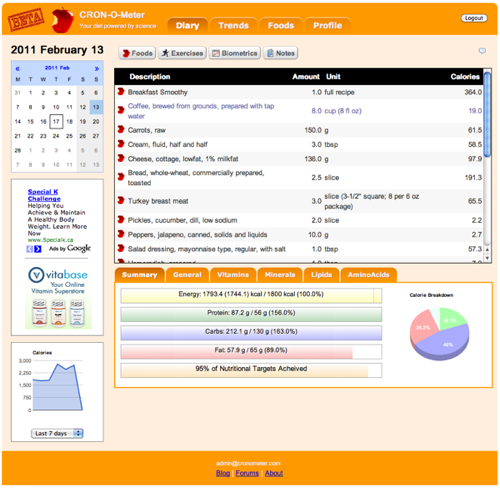 I haven't consulted with a graphics designer yet, so while it doesn't look too ugly, there's not a consistent color palette in use yet. Those pastel chart colors don't go so well with the bold orange theme… I'd appreciate constructive feedback on the design.