A R T i C H i K i N
A soft-taco experimental-cyber-industrial techno-project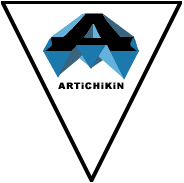 Return to Balzac Studios
©1998-1999 Aaron Davidson, Balzac Studios. All Rights Reserved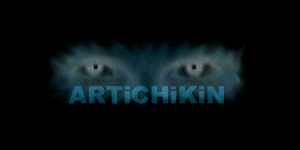 Formed in Early 1998, Artichikin is the solo experimental music project of Aaron Davidson
Artichikin was chosen as a name constucted from meaningful words to become meaningless, yet still invoke synaptic confusion. Themes include creative forces, human insanity, artificial consciousness, and science fiction. Although primarily solo, some collaboration does occur, and hopefully more of it will happen in the future.
I don't claim to be a talented musician of any callibre (unless you count a computer as an instrument). I am certainly a lousy live keyboardist. I simply write peices more as a form of art then entertainment -- and more for self-gratification than for the ears of other people. However, I don't mind sharing what I've made. I'm sure this stuff is an aquired taste -- most people will probably dislike it. However, if you share the same twisted ear that I do, you may really enjoy some of it.
I have not finished any recordings in the last few years -- I do have some unrecorded material lying around -- but I have not been musically inspired lately. One day it will happen again... but until then you can listen to the small body of work I churned out mainly in 1998 and 1999.