A R T i C H i K i N
A soft-taco experimental-cyber-industrial techno-project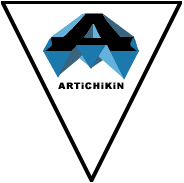 Return to Balzac Studios
©1998-1999 Aaron Davidson, Balzac Studios. All Rights Reserved
Audio Samples
Free mp3's of my musical experiments in all their amateur glory:
Algorithms For Consciousness
The CD is centered around a single (although complex) theme and mood. Algorithms For Consciousness explores the last days of human insanity, and the rise of an intelligent race of machines who eventually uncover the truth of the universe's existence. Most of these songs were written and recorded in the summer of 1998.
Other
Memetic Warfare
Freezer Burn
All music Copyright ©1998 Balzac Studios / Aaron Davidson. Audio samples are for personal use only. Written permission must be obtained for any other purposes.