Poker Academy Prospector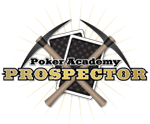 Poker Academy Prospector was released this week. It's a very comprehensive
hand history analysis tool for Texas Hold'em. I worked a little bit on the beginnings of this product last year, so it's cool to see the finished product today — it has come a long way, with an amazing set of features and killer performance. The guys have really done an amazing job — if you play online poker, check it out!