A smee. A smoo. A smeemale smoo. Smoe a smoo I small mysmelf.
Work has been topsy turvy. We just hired two new staff, with a third starting next week. Construction workers ripped a hole in our wall to connect us to the empty office space next door, into which we'll be expanding as soon as they finish installing new carpets and paint.
In my spare time, I've been happily coding away at my diet tracker program. It's still a rough husk of a program, but I've got a proper food database working, a basic food search UI, and a very basic daily food tracker, and a doubleplusbasic nutritional summary display.
All told, it's a nice start and in it, I can clearly see the beginnings of a wonderful program. Here is a teaser screenshot of the current build: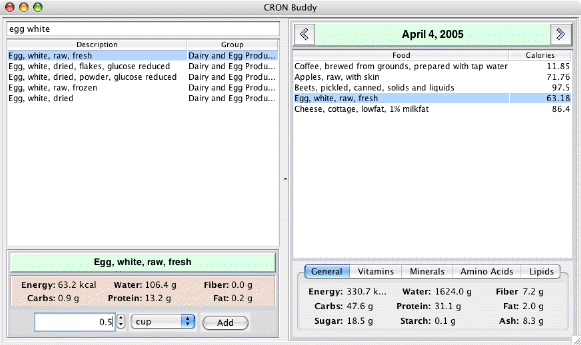 I've been going with the name 'CRON Buddy', with 'CRONWare' and CRONIT. (CRON Ingestion Tracker) a close second and third. Let me know if ya'll have good ideas for the name, or which of the above you like/dislike.